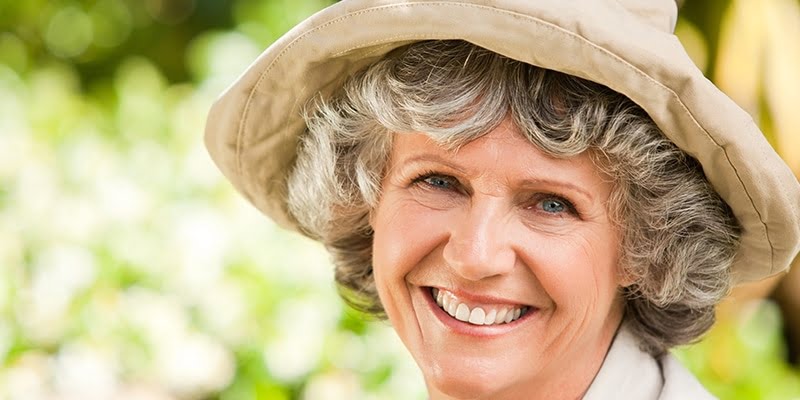 Multiple missing or failing teeth, Twyford
If you have lost multiple teeth or have several teeth missing, it can be upsetting and distressing. It can be just as upsetting and worrying if you have teeth that are failing, as they will need to be removed before it creates more problems in the mouth.
Whether you have missing or failing teeth, you may feel embarrassed to smile and feel self-conscious. Your missing teeth may affect how you eat and chew and this can sometimes be a source of discomfort and pain. Missing multiple teeth can give your face a sunken appearance which can make you look older. Multiple missing teeth can affect your relationships with others and can generally have a huge impact on your life.
There are several missing tooth solutions, and we will look at these in detail. Read on to find out more about how to replace multiple missing teeth in Twyford, dental implants in Reading, plus how the Dental Implant Centre can help you.
Book A  Consultation or Book your dental examination
*£99 Consultation fee with Dr Avik including CBCT
Options for multiple missing teeth
There are several options for patients who are missing multiple teeth:
Dentures – Dentures are removeable and can be used to replace either a small number of missing teeth or can be used to replace most, if not all teeth.
They look and function like normal teeth. The disadvantage is that they are not as durable as other options and they can become uncomfortable when worn for long periods of time.
Dental Bridges – A dental bridge can be used to replace missing teeth which are surrounded by remaining natural teeth.
The prosthetic tooth is used to "bridge" the gap of the missing teeth and is anchored in place to the natural teeth on either side.
Dental bridges look and feel like natural teeth and unlike dentures, they do not need to be removed for cleaning. The disadvantage is that they are not a good option for those patients who are missing all their teeth.
Dental Implants – A dental implant is a where the tooth root is replaced with an implant which is fused to the jawbone.
An abutment connects the implant, which is positioned in the gum with the dental crown which sits on top of the gum and shows as the tooth. Dental implants are the only permanent, natural looking solution to replace missing multiple teeth.
Book your free consultation to discuss which option is right for you to replace missing teeth.
Before and after Dental Implants
Our dentists bring at least 20 years' experience to our practice, so you know you'll be in safe hands when you put your trust in The Implant Centre at Twyford Dental.
Expect a friendly welcome, state-of-the-art equipment – including intra-oral scanners and 3D radiographs – and treatments with minimal downtime.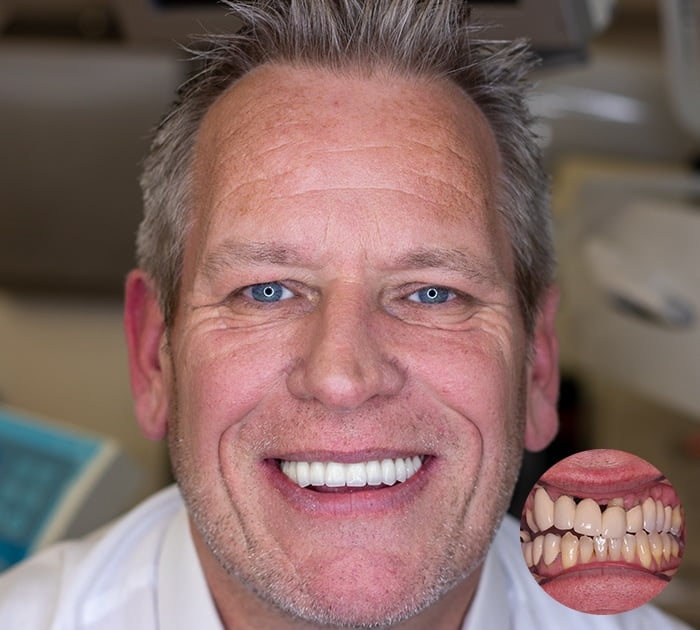 How i-Smile Same Day, i-Smile Graft and i-Smile Bespoke can help with multiple missing teeth
The i-Smile is a concept invented by leading implantologist at The Dental Implant Centre which aims to reduce the amount of dental appointments and time taken needed to fit dental implants. Dental implants will be completed in a maximum of 7 appointments and surgical times will be a maximum of 2 hours.
We know that every patient is different and therefore every treatment will be unique. As a guide, the i-Smile concept has several service options for those patients with multiple missing teeth:
The i-Smile Same Day is perfect for those patients who have failing or loose teeth. This package uses 6 dental implants, all fitted on the same day to upper or lower jaw, with a temporary bridge also fitted on the same day. A final bridge with your permanent bespoke teeth will be fitted once the gums have healedat a later appointment.
The i-Smile Graft is similar to the i-Smile Same Day package, but includes the process of grafting bone from the sinus area to support the dental implants. This is necessary if your jawbone is too weak or damaged to use to support dental implants. Surgery will be completed to fit your dental implants into the gums on your second appointment and at this stage you will be fitted with a temporary bridge to support your temporary new teeth. Your permanent teeth will be custom made and fitted at a later appointment.
The i-Smile Bespoke is an all-inclusive service which incorporates up to 10 dental implants per jaw and high-end ceramic crown work. The dental implants will be placed into your gums at the second appointment where you will also be fitted with a temporary set of teeth. Your bespoke, permanent teeth will be fitted at a later appointment.
For further discussion about which i-Smile same day teeth treatment in Twyford is best for you, book your free consultation.
Dental Implants Treatment Options