Special Implant treatment offers
The following dental implants offers are for a limited time only. T&C's apply, for more information please call The Implant Centre in Reading.
* "The fixed teeth on implants" offer is only for the next 20 cases, and until 20th February.
Denture Stabilisation

Save Up To £3000
2 implants and a lower new plate now £4,995 saving £2000
4 upper implants and a horseshoe plate £7995 saving £3000
ALL on 4 Dental implants
Save Up To £3000
Upper jaw 4 implants and 12 teeth fixed (Denture whilst healing) £11,995 saving £3000
Lower 4 implants and 12 teeth fixed (Denture Whilst healing) £11,995 saving £3000
Same Day teeth Level 1
Save £5000
6 implants and 12 teeth bridge plus fixed bridge whist healing from £19,995 (Save £5000) per Jaw
Same day teeth Level 2
Save £5000
6 implants whereby there is significant bone loss
Includes same day 12 tooth bridge whilst healing £24,995 (Save £5000)
Same Day teeth Level 3 (sinus grafting)
Save £5000
For extreme cases of bone loss or failing previous full arch implants replaced
From £29,995 (saving £5000)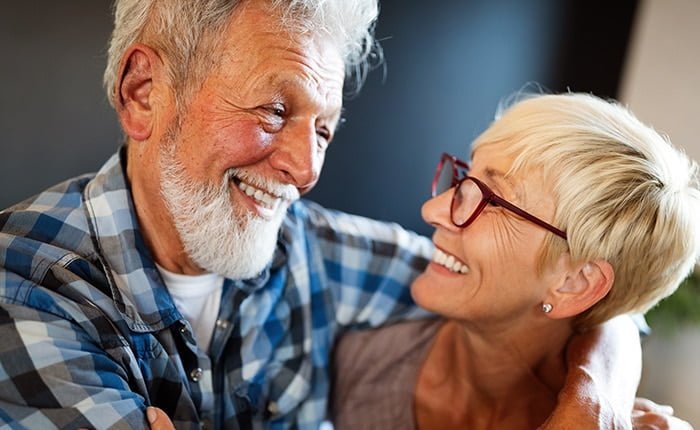 COVID-19 - 4th January 2021 Update - We are open as usual - PLEASE READ
Important notice to all our patients
We hope you and your families are keeping safe well during these challenging times.
Following on from the Prime Ministers announcement we would like to advise all patients that we will still be open and will continue with the special measures that we have put in place for Covid-19. Providing you have not been in contact with anyone testing positive for COVID-19, or are not suffering from any symptoms then please attend your booked appointments as scheduled and do not hesitate to contact us if you have any further questions.
If you do have a dental emergency and have no symptoms of the Coronavirus, please ring 07760766807.
If you do have an emergency and have symptoms of the Coronavirus please contact the NHS on 111.
Please pass on this message to those who may not be online.
We would like to thank you for your patience and we hope to see you very soon.
From the whole team at the Dental Implant Centre
Have you had failed implants placed abroad or in the UK ?
It can be a very stressful situation if your dental implants fail, especially if they were fitted by a clinic that is difficult to get to, or is abroad.
Learn more how the Dental Implant Centre can help you further.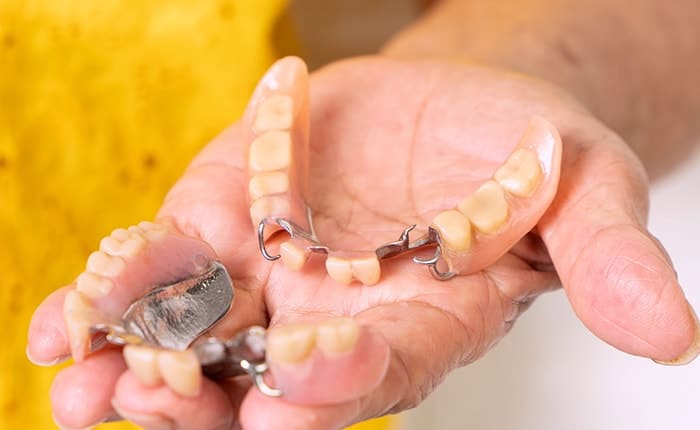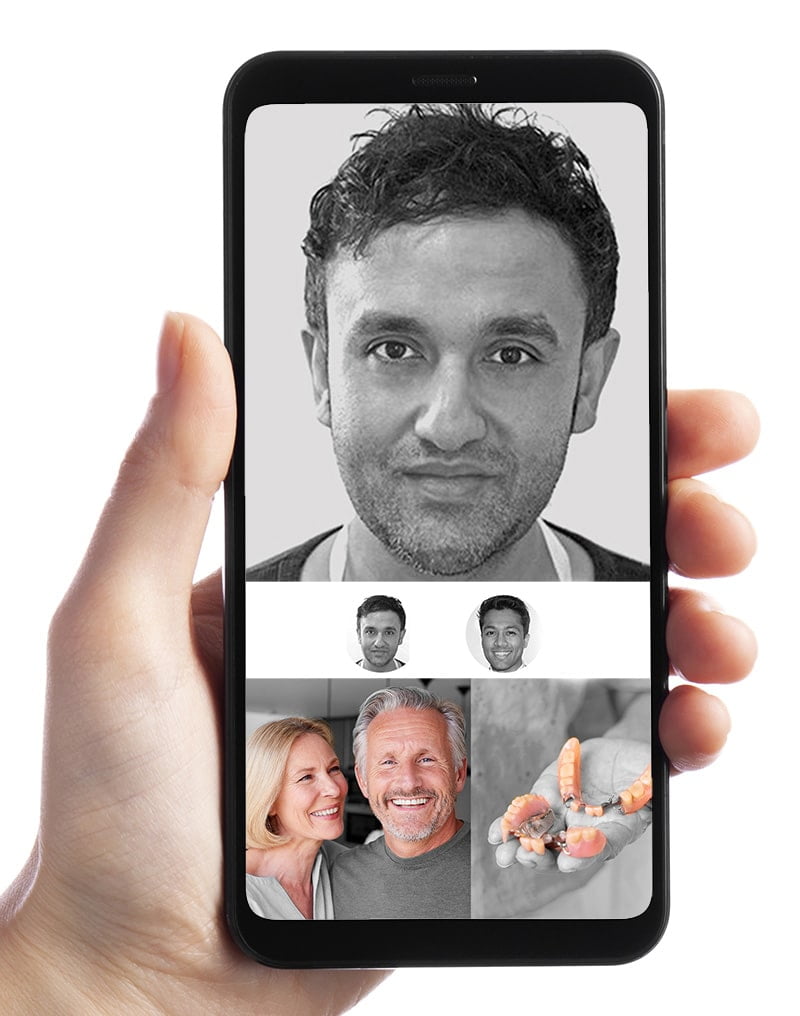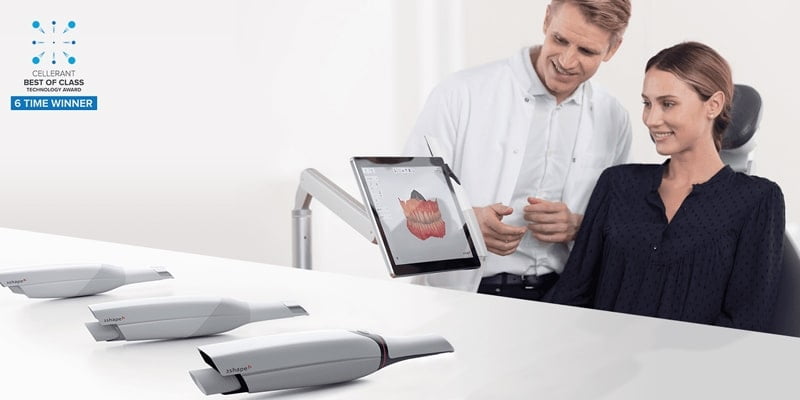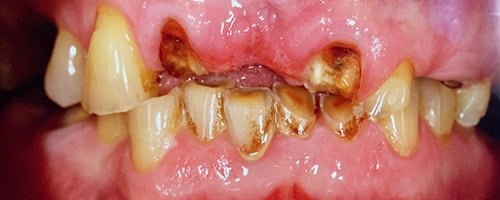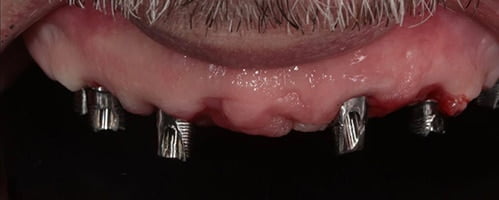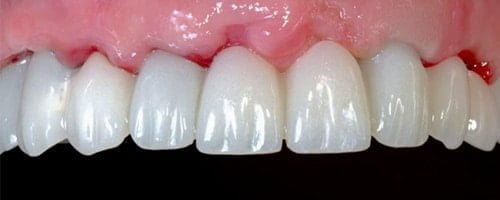 Our Patient Reviews on Google
Had a wisdom tooth extracted and 2 dental implants placed by Avik at Twyford Dental Implant Centre. The extraction was the quickest and most painless tooth extraction I have experienced. In terms of the implant process I cannot fault them. The process was clearly explained to ensure I understood what was involved at each stage and at every appointment Avik and his staff made sure to put me at ease and ensure I was comfortable. The implant process for me has been incredibly smooth and painless (I've genuinely had worse fillings) and I am really happy with the final results. The cost of the process was also very competitive compared to other places I looked at and the new surgery they have just opened is stunning. Would absolutely recommend for implants or any other form of dentistry.
What a fantastic dental practice!Nahid and Felicia are a great team and put you very much at ease. Nahid is an exceptional professional and my teeth feel very much cared for. As someone who previously has had a fear of the dentist, Twyford dental has put my fear to rest!Lisa, the hygienist, is also excellent. And not forgetting the very friendly receptionists.I cannot fault this dentistry. Thank you for delivering such a pleasurable experience. I look forward to my next visit to the dentist (something I never thought I'd say!)
The best service I have EVER had from a dentist. Receptionists amazing, nurses amazing, dentist outstanding! Can't believe I have finally found such an amazing dentist after all these years.
Extremely professional, amazing dentist!I had my front tooth broken few years ago and had crown placed in with some complications in my root canal treatment. Due to the complexity of the treatment, many dentist refused to treat me but Dr. Avik worked his magic carrying out an episectomy and placing a perfect new crown.Thank you Dr. Avik and all your team.
I'm an extremely nervous patient, who happily travels 2 hours to be seen by Avik as he is the only dentist that can reassure me and most importantly for me ive never felt any pain during treatment even after 6 implants, root canal and other. If your like me, petrified of dentists and want excellent work done see Avik
I met Avik when he tutored me in dental implantology , and his support and extensive knowledge of his subject is incredulous. His patients are literally in the hands of a master. Thankyou avik for all your help . Dr Mitchell Clark .
Dr Avik and his team are amazing. as a fellow dentist Avik has personally mentored me in implant dentistry when I was at the beginning of my implant career. He has a wealth of knowledge and experience in all areas of dentistry but his implant surgery is second to none and I would not hesitate to ask him to do my dentistry when and if I need it.
Avik is a superb dentist, who has personally mentored me as another fellow dentist. His knowledge in implant dentistry is second to none and I wouldn't hesitate having any treatment from him.
Having been a patience of this practice for many years, the quality of care provided is truly exceptional. I would recommend it to a anyone !
o say that I am a nervous patient is an understatement until I found Avik and his team. I required several implant procedures and each time Avik carried out treatment keeping me calm and relaxed. His experience and chair side manner has kept me reassured that I am in good hands and I would definitely recommend him as a top implant dentist. Thank you so much Avik and the team at Twyford Dental Implant Centre for looking after me and my family.
An excellent dentist with superb skills. A lovely practice too which shows genuine care for their patients
I've been a patient of Avik's for more than 10 years and am so grateful to him for restoring my confidence in visiting the dentist.When Avik started working with me it's fair to say he had his work cut out as I was an extremely nervous patient with zero trust of dentist's.After gaining my confidence and trust I've had a variety of very extensive work done that I would never even have considered had I not trusted Avik.Once again I'm truly grateful to him and his special nurse Bianca for their amazing care.I hope this inspires other very nervous patients to benefit from Avik's skills and expertise.
The service is amazing, the wait time is also great and the people are really nice!
I usually avoid dentists but Avik and everyone who works there is always welcoming. Cannot recommend him highly enough great team great dentist and great work! Very professional. Highly recommended!!!
I had dental implant work carried out by a nearby 'dentist' and the work was a shambles. I was recommended I see Avik and he quickly removed the implants that had been placed and has re-done the work. The difference in skills is amazing and I only wish I went to see Avik first! Would definitely recommend!
Had an implant 7 years ago, still going strong, Avik Dandapat is the dentist I recommend
Having been examined/treated by Arvind and Dawn several times now, I wouldn't hesitate to recommend them both. Friendly professionalism and a high standard of care, whether NHS or private.
Like most people I try to avoid the dentist and only go when there's a problem. I drive past this dentist everyday and saw the sign for nervous patients which is definitely me!! Everyone who works there is always welcoming and Avik exspecially made me feel so at ease! He was really helpful in finding a way to overcome my fears and I can honestly say it's changed how I feel about the dentist! Cannot recommend him highly enough great team great dentist and great work! 👍🏽
Excellent dentist with a caring and friendly approach.
I have had complex treatment with Avik and the team at twyford. I cant fault the outcome of my treatment in any way it was painless, comfortable and outstanding. I highly recommend anyone needing complex treatment to go see these guys they have all the latest equipment on site - and also truly amazing that the team is always so enthusiastic about their job. It is sad to see some negative reviews on here - but as a person of a nervous disposition that needed a lot of dental work I can assure you there is no better dental practice in the area as far as i am concerned.
Avik's an outstanding clinician with a great team backing. A really remarkable practice.
Had an implant and have regular checkups here. Avik is a professional and always explained the whole process at every stage. At no point was I unsure of the abilities of the staff here. My needs have always been met and have been given honest advice regarding my teeth at all times.
After a roller coaster dental treatment over two years,I have finally completed my life changing journey and attained a first class amazing result beyond my wildest dream.!!!Thanks to Avik an excellent clinician,his caring staff,together with international acclaimed CDT Mr Mark Price from Ripon they overcame a mountain of complcated ,challenging dental problems,from severe bone loss, ,85% loss of natural blood supply to maxillary bone,,to condyle and TMJ issue to congenital asmmetrical mouth!!!.to name a few.Avik with his expertise and experience achieved 8 solid implants and set a platform for Mark to work on,.Amazingly Mark with his genius technical knowledge and skill,two short appointments over two days completed my life changing experience.He given me two full arches of teeth so natural in appearance, comfortable,functionable beyond belief,,no compromise to any aspect of my desire outcome, even the aesthetic aspect !!!,talking and eating is a joy again, biting on an apple.chewing salad leaves,( a piece of cake).I now have a smmetrical mouth ,a lovely smile and I AM SO SO HAPPY. Mentally and physically I am transformed. My confidence is all time high,dawn of a new era in my life,dental problem free!!!All this is only made possible, thanks to two very distinguished gentleman, Avik ofTwyford Dental and Implant Centre and Mark of Elite Dental Studio,each a maestro in their own specialised field of dentistry. I am vey blessed ,privilege and foutunate to be treated by Avik and Mark.I sincerely thank Avik and Mark and wishing both of them all the very best in their future and may their career goes from strength to strength.A truely grateful,euphoric happy patient -------- Fiona Wong.
Avik is the best there is in the business. I ve been associated with the practice for years now. If you re looking at exceptional skills, patient centricity and being in the safest hands... this really is it.
Implant treatment developed by Dr Avik
Using the latest techniques, we can replace missing or failing teeth, and entire sets of teeth using our i-Smile™ 'Same Day Teeth' approach, developed by Dr Avik Dandapat, which allows you to have all your teeth replaced in one day.
Dental Implants Treatment Options
All your teeth are missing
From £199.42 per Month
We offer treatment to replace all the teeth on your lower or upper jaw
Dental implants in Twyford
Are you looking for high quality affordable dental implants in Reading, Berkshire?
At the Dental Implant Centre clinics, we understand that losing a tooth is a difficult process and it affects your ability to chew, talk and smile as well as affects your self-confidence.
However using the latest techniques, we are able to replace a missing, failing tooth or even an entire set of teeth in one day, using our i-Smile same day teeth system, giving you back the ability to enjoy your favourite foods and smile with confidence.
See how i-smile
™

has changed
peoples lives